8 Safety Tips for Living Alone for The First Time
Oct 25,2022 | LongPlus
Living alone puts you in excellent company. Nowadays, there are more single individuals than ever. Living alone gives you numerous liberties, such the ability to plan your own meals and decorate your house as you choose, but it also places all the responsibility for home security and personal safety on you. You need alternative forms of backup when you don't have a housemate to help you lock up or contact for assistance in the case of a break-in. With these 10 proactive measures, you can keep your one-person household as secure as possible and avoid being caught off guard. The 8 guidelines listed below are essential for anybody living alone.
Buy a security camera
A security camera is the best method to quickly have another pair of eyes watching over you and your house. These allow you to keep an eye on things while you're away from home and can make potential burglars think twice before breaking into your home.
Install outdoor lights with motion sensors
Putting a thief in the limelight is a terrific method to frighten them as well. When you're wandering about your property, motion sensor lights provide you with an added layer of security while also illuminating any criminal activity before it ever begins.
Upgrade smart doorbell
Most break-ins occur during the day, but a smart doorbell may make it appear as though you're home even when you're not. These clever home security upgrades are frequently simple to install and very reasonably priced.
Know your neighbors
In the era of cell phones and social media, we seldom become close friends with our Neighbours. If you can get to know and trust your neighbors, you can find that you feel safer in your community. You may use their assistance in keeping an eye out for shady activities in your neighborhood in addition to being able to recognize people and cars that belong there.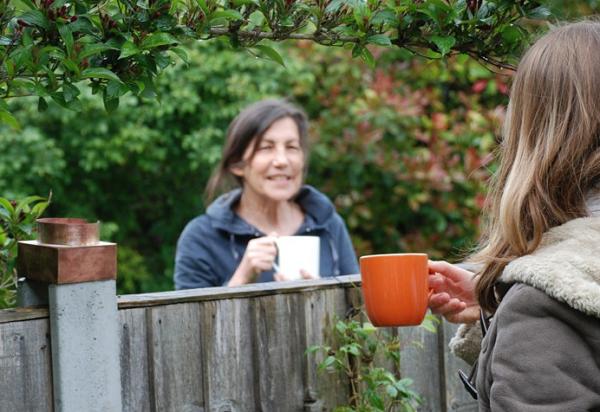 Employ smart locks
We are all aware that leaving a key beneath the welcome mat effectively invites criminals inside. You won't ever have to be concerned about misplaced or stolen keys again thanks to smart locks. Smart locks may employ anything as a key, like your fingerprint or a numerical code.
Add insurance
You don't have to apply only independent personal and home security measures since you live alone. Inform your close pals of your typical schedule and let them know if anything—like your impending beach vacation will cause that pattern to change.
Secure the garage
When it comes to home security, the garage is one entrance point that is frequently disregarded. Criminals with experience know this and are skilled at hacking your garage door opener.
Take care when landscaping
Landscaping is much more than just getting an award from the garden club. You may utilize your lawn and all its trimmings to deter robbers if you have the correct knowledge. Keep shrubs and trees well-trimmed so that they don't impede views or provide hiding places for crooks.
Comment