How Do Wireless Home Security Cameras Work?
Jul 27,2022 | LongPlus
What is a home security wireless camera?
A home security wireless camera is also called a "Wi-Fi camera" or "Smart camera." It conveys its footage over Wi-Fi and runs on AC power. You can see your home footage on your smartphone, tablet, or a PC from anywhere if you are connected to an internet connection. Moreover, you can plug wireless cameras into an outlet via a power cable. Essentially a wireless camera is not wireless; rather known as wireless as it works on wireless internet (Wi-Fi).
How do home security wireless cameras work?
Wireless security cameras interconnect through Wi-Fi with the base station or home security system's router.
Most have a power cord, while others work on a battery system.
They save their footage on a cloud server and can be quickly reached from anywhere.
Some of them can also save video on local media, like a micro-SD card in the camera. Furthermore, you can easily install a wireless camera on your device and view its detection.
Wireless cameras typically start recording at detection motion or sound. However, you can set some cameras to record 24/7 when plugged into power.
These cameras record high-definition video and can record in the dark if they are supported with night vision.
They generally come with two-way audio characteristics. It means that you can communicate with the person the camera is watching.
Some latest wireless cameras work on machine learning which supports them to send alerts at detecting something suspicious.
Moreover, you can also install them on your device and connect them with Bluetooth to check activities on your phone or tablet.
| | |
| --- | --- |
| PROS | CONS |
| They are easy to install, maintain and operate | The video quality may be spotty because of Wi-Fi dependency |
| They work on modern machine-based learning algorithms | You need to shift the batteries regularly |
| These cameras use cloud storage to let you see the home footage anywhere | Moreover, they may be vulnerable to hacking |
Best home security wireless cameras
Here are some of the best-tested wireless security cameras which are supported by modern machine learning technology and are available at cheap rates: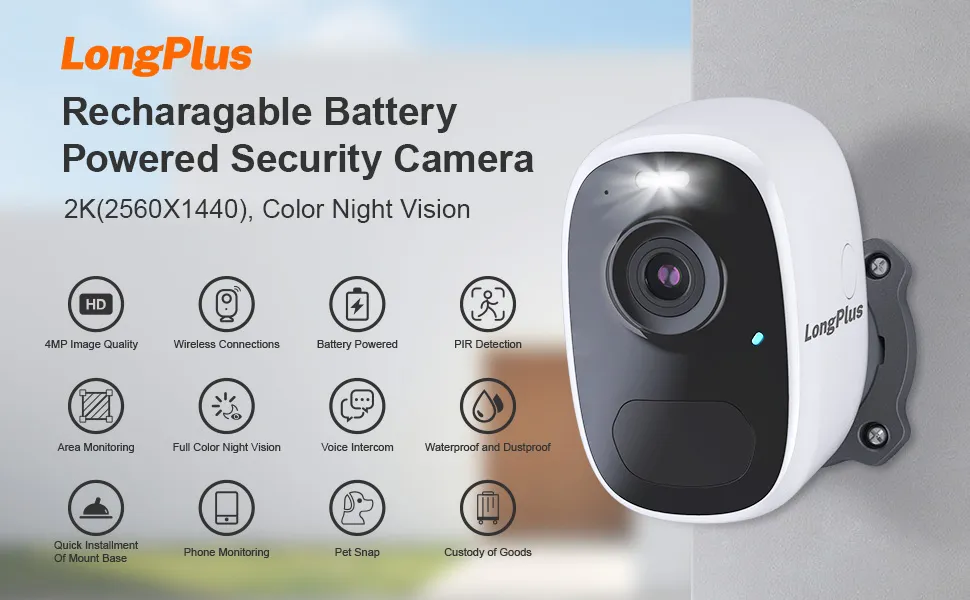 Price: $79.89
This camera landed with a 5200mAh/6700mAh battery capacity and 6.9 x 5.1 x 4 inches. You will see it with (H)105°; (V)58.3°; (D)123.6° detection angles. It offers 850nm IR LEDs, white light Infrared Night Vision, and a 1/3 "CMOS image sensor.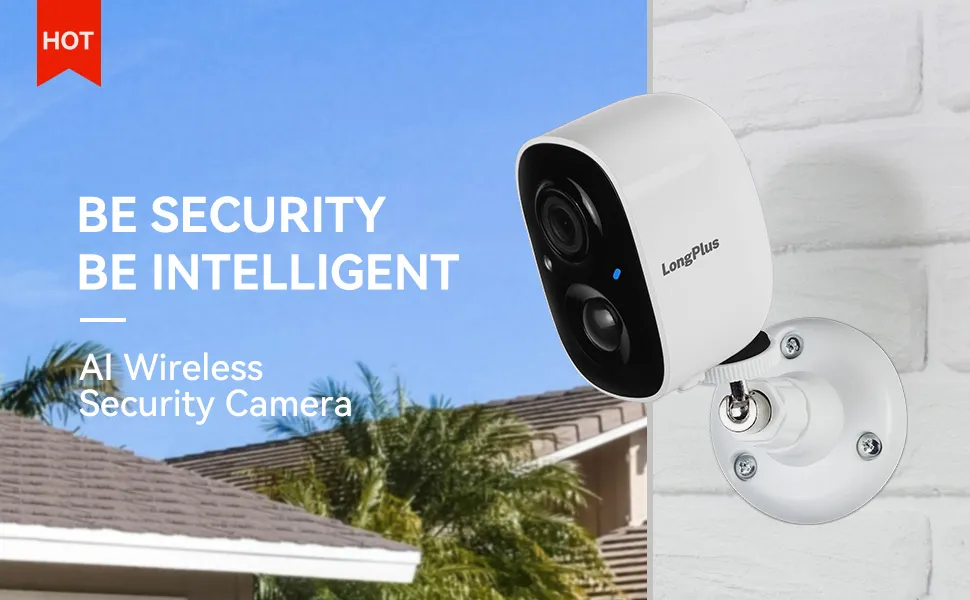 Price: $100.19
X82*2 camera has 5200mAh battery storage and is 13.07 x 8.98 x 3.9 inches in size. It offers eight PCs, 850nm white light Infrared Night Vision, and a 1/2.9 "GC2063 picture sensor. There is a 1920x1080 resolution and Two-way Audio support.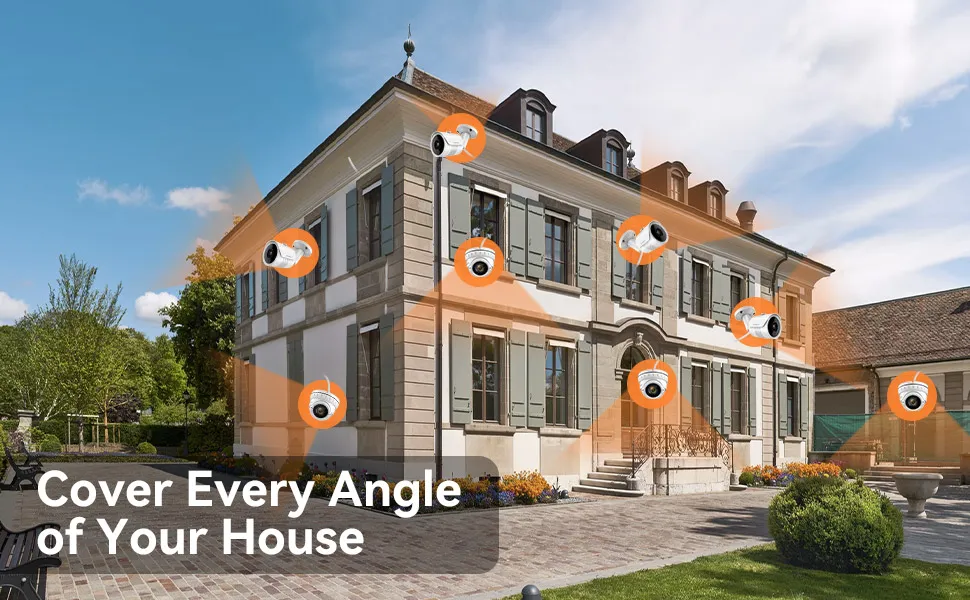 Price: $209.99
This camera comes with AI human detection and 8MPSuper HD support. At noticing any activity, it will initiate recording and set different notifications and alarms like APP Alarm, Email message, etc. You need to install the free "bitVision" application for remote access.
Conclusion
Wireless home security cameras are like your third eye, even if you are not at your home to cover your home security. They are effortless to use; attach them to the wall or ceiling via a drill or install them on your access device. After installing it, plug it in, and connect to your Wi-Fi network with its smartphone application.
Note: Wireless security cameras only work on Wi-Fi (stable connection required) and will not function if you have poor internet.
Comment