LongPlus X87 2K Outdoor Security Camera Review
Apr 15,2022 | Rann
⭐⭐⭐⭐⭐
My Experience with LongPlus
A good home security camera can provide a little extra peace of mind, by giving you an extra set of eyes around your house. Recently I found LongPlus security camera is my type and can't wait to share it with you guys! So I spent several days testing the LongPlus Security Camera, assessing the operation experience, and unpacking everything I could to help you decide if a LongPlus Security Camera is right for you.
This is designed for outdoor use and is weather resistant. It interestingly has an infrared sensing element also as IR LEDs. The infrared sensing element means that it will detect the heat motion of humans. IR LEDs enable it to visualize out into the darkness. I'd like it had a number of a lot of IR LEDs. The picture of this LongPlus X87 2K security camera is extremely sharp and has the choice of SD or HD viewing that may be controlled from the app. Two-way audio is additionally attainable. Also, it's a high-capacity rechargeable battery with electric battery monitor indicator conjointly on the app. There's a possibility for sleep mode to conserve battery power if wished. Testing the overall quantity of your time the battery can last is beyond scope of this review. However, for my current usage, it uses about 15% to 20% of the battery charge per week. So I think this camera will simply run 5 to 6 weeks when constantly transmitting on one charge.
It will need its own proprietary app via a phone, and for setup you're planning to want a minimum of an email address or phone number. And it seems from the TOA that some information assortment is optional. Voice and pic albums seem conjointly to be optional. Cloud service can be set up (for a fee but there is a free trial for you). The app is easily downloadable and installed on your phone. The install file itself isn't too large, nor resource hungry. Most functions are accessible via the app including motion, manually activating the alarm, two-way audio or changing the recording settings. you'll need to regulate the motion-sensing alerts because it will apprize you on your phone which might be annoying.
I have to say, I did find some minor pain points here and there with LongPlus, particularly in the setup stage. No deal-breakers, but I like to give the full picture, good and bad.
It's a bit fussy on setup. You will need to install your WiFi password, a third-party QR app and enough area on your phone for setup. Charge the camera before using it. Scanning the QR code of the app and the instructions for the device are easy to understand, except for some reason it didn't need to accept the QR code initially. It takes a concerning half-hour to get everything paired and prepared to be used. I like to recommend not making an attempt to scan it in direct sunlight as this might interfere with the method. The camera is extremely sensitive to guide the setup method with chiming once you get the thing right. It conjointly has an electronic voice telling you when and what went wrong. In my case, it prompted me that I had entered the wrong password - this was a user error problem (ME). The app is nice at listing possible setup issues you might be facing. Click the matter and it either takes you back or tries to correct the difficulty for you. One further step that takes longer is selecting to update the firmware from the get-go. This will add an additional couple of minutes to the setup however correct any noted problems with the software.
I selected not to use some of the options just like the cloud service as I don't know wherever it's ending up. And, the user agreement provides the corporate the right to look at your photos and video held on the cloud. I think if this "info sharing" is to be avoided, it can be avoided by just using the app and WiFi and no other features/services.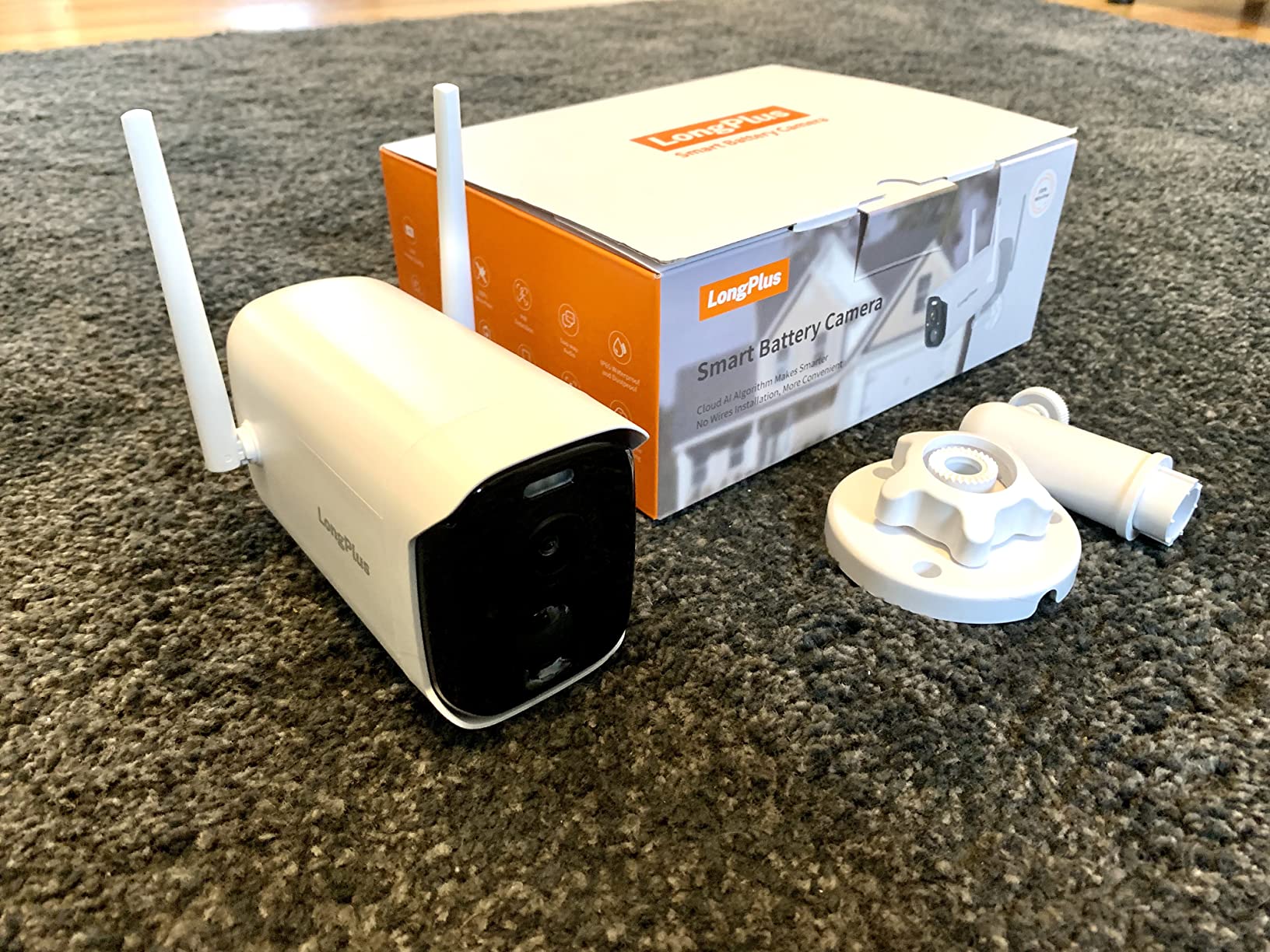 Here are some quick pros and cons of it:
PROS

---

CONS

---

√

Zero wires

×

No battery backup

√ Compact and small

×

Slightly delayed motion capture

√

S

ensible motion detector

×

Limited resistance to strong winds
√

Crystal-clear audio

×

Takes a little time to explore the menu

√

Easy to install

√

Exceptional video quality

√

IP65 w

ater

proof
Conclusion
Value for money is very good. Do exactly what you want. It can record what you want when you want it. There is no problem. Five out of five! I do like this camera and will probably buy more to mount outside for safety. Not only can it be placed in multiple locations outside the house and go undetected by potential intruders, but it's also wise to try. So if you're looking for a home security camera that would give you peace of mind, you can't miss it!
Comment